Home * Bears * Memory Bears * Gallery * Pet Bears * Birth Announcement Bears * Biker Bears * Book * Testimonials
Order * Contact * About Us * FAQ
Outside the Box....
Sometimes it is a question or 'push' from a customer that brings a new offering to the Bear Den. In this case, our customer loved the bears but really wanted something a little different and usable from her Dad's clothing. After a couple discussions full of 'what ifs' and 'hmmm' and 'why not...' we did it!
A denim jean jacket and some shirts evolved into 2 bags, 4 pillows and 2 potholders. With the exception of stuffing where needed and the U of O fleece, everything came from the original garments.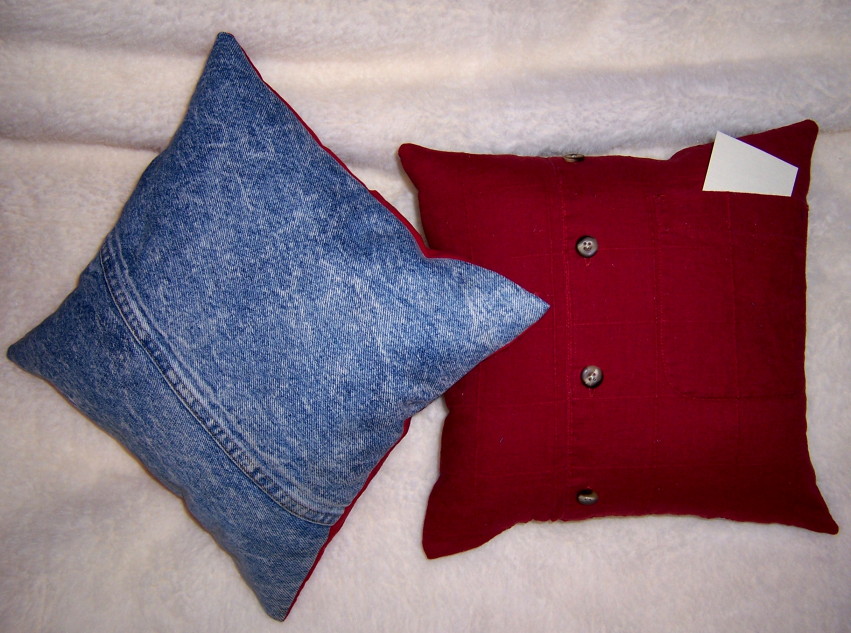 Bags from Jean Jacket, lined with shirt fabric, pockets all usable
Pillows from shirts and jacket fabric, with pockets.
Potholders from combination of fabrics.
U of O fleece on one side, heavy shirt & pocket on reverse.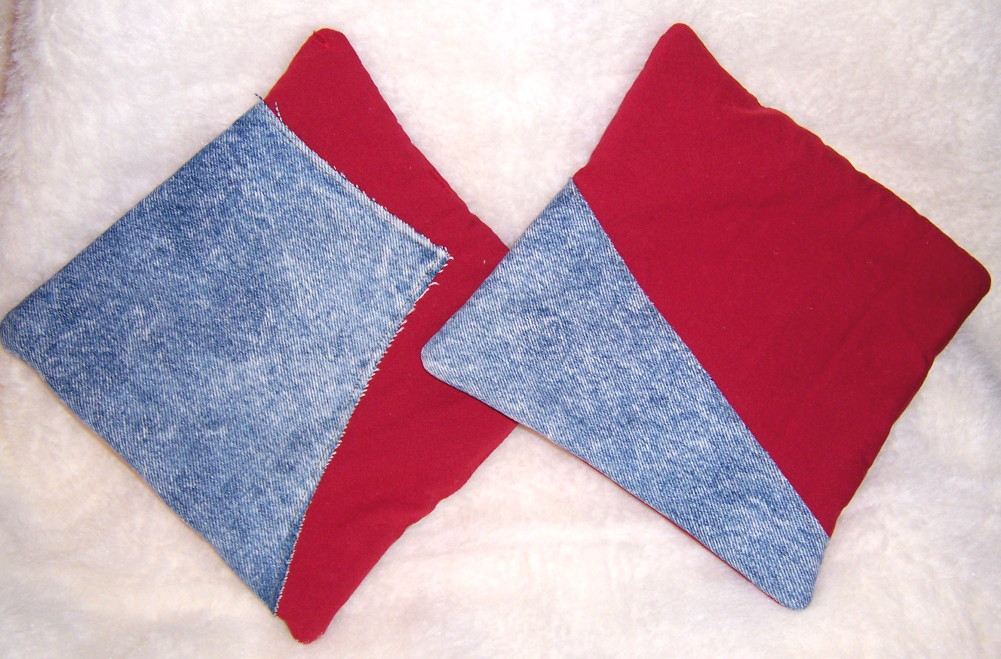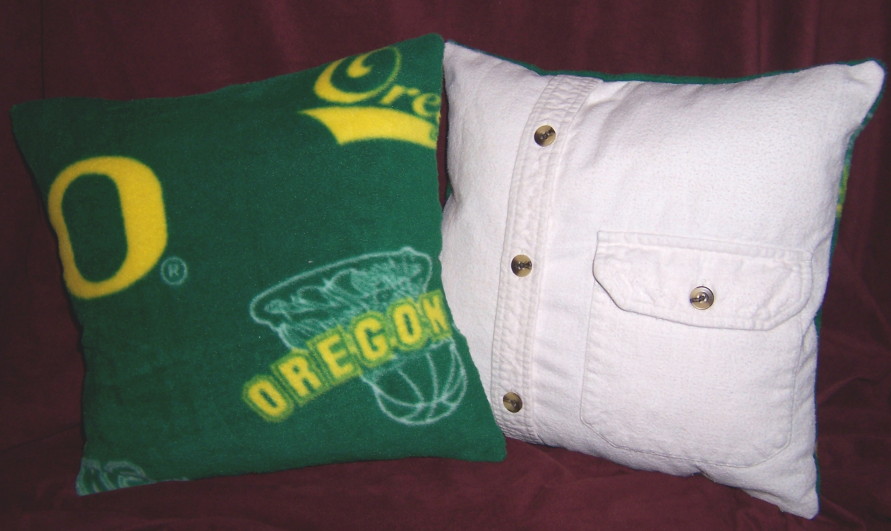 What do YOU have tucked away in the closet? Let's talk about your one of a kind gift creations. Want a bear? Of course you can get a bear, but now you have options!
Bags begin at $30, Pillows $25.00 & Potholders $10
Prices may vary depending on your materials, and sizes wanted.
Email bellybuttonbears@charter.net or call
Home * Bears * Memory Bears * Gallery * Pet Bears * Birth Announcement Bears * Biker Bears * Book * Testimonials
Order * Contact * About Us * FAQ
© 2020